Grant
Compensation for Employers of Reservists Program
If you are an employer of a reservist you may be eligible for a grant when a reservist is deployed on full-time duty.

Creative Saskatchewan – multiple programs
If you create, develop, or have a vision for an Interactive Product then you may be eligible for these funding sources. These grants can provide financial resources to research, prototype, start, scale or market your project.

Dairy Farm Investment Program
Licenced cow's milk producers can apply for funding to improve productivity.

Digital Skills for Youth Program
Apply to be a delivery organization who will receive funds to partner with employers offering youth internships with a focus on digital skills.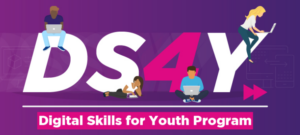 Enabling Accessibility Fund — mid-sized projects component
If your organization helps people with disabilities, you could get funding to construct, renovate and/or retrofit accessible facilities or venues.

Engage Grants
If your business operates in Canada, you could receive up to $25,000 when you partner with a college or university to develop valuable technology.

Experience Awards
If your research company operates in Canada, you could get up to $4,500 when you hire a natural sciences or engineering student for a 12-16 week term.

FACTOR funding for the sound recording industry
If your business operates in the English sound recording industry in Canada, you could qualify for funding to support various business activities.

Going Global Innovation
If you are looking to commercialize your technology abroad, you could get money to develop the international partnerships needed for success.

Green Freight Assessment Program
You could receive funding to review the state of your fleets to help optimize your business operations.

Get your business on the SK Business Support Directory
Apply Today