Equity investment
AgriInvest
If you are an agricultural producer, you could get a matching contribution if you put aside savings.

APEX Investment Fund
If your business is in one of three key industry sectors, you may be able to attract an equity investment of up to $5 million from this private fund.

Canada Media Fund
If you are involved in the Canadian television or digital media industries, you may be eligible for funding.

PFM Capital
Explore an investment opportunity with PFM Capital to achieve long-term capital appreciation.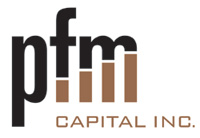 PIC Investment Group Inc.
Learn more about your equity options and how PIC Investment Group can support you with a Board Governance strategy constructed around a competency model.

Saskatchewan Capital Network
A member-based, non-profit organization of SK angel investors. SCN facilitates the introduction of investment-ready entrepreneurial companies to potential investors.

SaskWorks Venture Fund
You may be able to attract an equity investment from potential investors by offering them a tax credit equal to 35% of their investment.

Westbridge Capital Ltd.
Learn about Westbridge Capital, a private equity company that acquires mature operating businesses.

Get your business on the SK Business Support Directory
Apply Today