Arts, Entertainment, and Recreation
Canada Council for the Arts — Funding
Are you an artist? You may be eligible for various grants and prizes through the Canada Council for the Arts.

Canada Feature Film Fund
If you are an incorporated Canadian film producer, you could receive money to develop, produce and market your movies in English or French.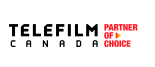 Canada Media Fund
If you are involved in the Canadian television or digital media industries, you may be eligible for funding.

Canada Music Fund: Aid to Canadian Sound Recording Firms
If you produce and promote Canadian music, you could receive an annual contribution of up to $550,000.

Canada Periodical Fund
You could get money to help you publish your Canadian magazine or non-daily newspaper.

Canadian Film or Video Production Tax Credit
If your business produces Canadian film or video, you could get a 25% refundable tax credit on qualified labour expenses.

Creative Export Canada
Get funding to develop exports in the creative industries sector.

FACTOR funding for the sound recording industry
If your business operates in the English sound recording industry in Canada, you could qualify for funding to support various business activities.

Film or Video Production Services Tax Credit
You may qualify for a tax credit if you employ the services of Canadians in your film or video productions.

Saskatoon Makerspace
Saskatoon Makerspace is a Non-Profit 10,000+ square foot facility located downtown Saskatoon.

Get your business on the SK Business Support Directory
Apply Today