Grant
Canada Periodical Fund
You could get money to help you publish your Canadian magazine or non-daily newspaper.

Canadian Agricultural Strategic Priorities Program
You could get up to $1 million for industry-led projects that help the agriculture, agri-food, and agri-based products sector.

Canadian Agriculture Partnership — AgriScience Program
Funding may be available for your not-for-profit corporation for pre-commercial science activities or research in the agriculture and agri-food sectors.

Canadian Industry Partnership for Energy Conservation
Access financial assistance, workshops, and other services that can help your industrial facility save energy.

Canadian International Innovation Program
If you are a Canadian company with R&D projects in science and technology, you could get funding to work with a foreign partner to commercialize your technology.

CanExport Program
You could get up to $50,000 to help your business develop new export markets.

Centre of Excellence in Next Generation Networks (CENGN)
Is your next-generation communication solutions project ready for commercialization? You could qualify for support valued up to $100,000.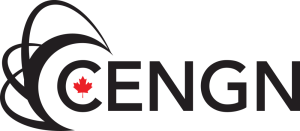 Clarence Campeau Development Fund
If you are Métis, you could get a financial package to help you start, buy or expand a business.

Clean Growth Program
If you operate a clean technology or natural resources business you may eligible for funding for your cleantech project.

Collaborative Research and Development Grants
You could get a university to help you with your research project in natural sciences or engineering if you contribute half the costs of the project.

Get your business on the SK Business Support Directory
Apply Today