Small Business Support Agencies
CyberSecure Canada
CyberSecure Canada is the nation's cybersecurity certification program for small and medium-sized organizations (SMOs).

D3 Co-Working
D3 is a shared work space in the Drinkle Building offering a relaxed environment to be productive and collaborate with fellow innovators.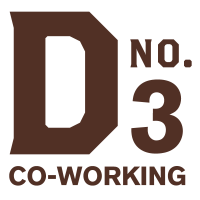 Edwards School of Business (U of S)
Get a business degree that allows you to go beyond analyzing cases and into communities, graduating with legitimate consulting experience on your résumé.

Entrepreneurs with Disabilities Program (EDP) – NSILC
Access to business loans up to $2000, one-on-one business counselling, information, training, mentoring, resources, micro grants and networking opportunities, and more! Serving Saskatoon.

Entrepreneurs with Disabilities Program (EDP) – Rural Saskatchewan
The Entrepreneurs with Disabilities Program (EDP) helps people with disabilities or health conditions start or expand businesses. Serving Rural Saskatchewan.

Entrepreneurs with Disabilities Program (EDP) – SSILC
Assist entrepreneurs with disabilities or health conditions to investigate self-employment and to start, maintain or grow their current business. Supported by Prairies Economic Development Canada. Serving Regina.

FACTOR funding for the sound recording industry
If your business operates in the English sound recording industry in Canada, you could qualify for funding to support various business activities.

Futurpreneur
Launch a successful business with support from Futurpreneur. If you are an entrepreneur age 18-39 you can access mentoring and financing.


Gabriel Dumont Institute
Explore Métis-specific educational programs and services. From Adult Basic Education to certificates in trades, business, and more.

Greater Saskatoon Chamber of Commerce
The Chamber represents Saskatoon business to every level of government, and provides a platform to build your business, brand and bottom line. Find networking events, exclusive savings and discounts, and high-impact marketing channels to grow your business.


Get your business on the SK Business Support Directory
Apply Today