Community Futures plays a significant role in community economic development.
Board members will:
Understand what community economic development is;
Discuss the objectives, principles and strategies of community economic development;
Explain the importance of community engagement and accountability in community economic development;
Distinguish how community economic development differs from other approaches to economic development and community development; and
Describe the role Community Futures plays in community economic development.
Judy currently instructs, not only for the CFBD and CFPD programs, but for Mount Royal University and the Southern Alberta Institute of Technology (SAIT) in their business departments. Having well over 20 years experience training and facilitating groups, Judy believes that adults must have fun to learn. You will, no doubt, enjoy her style and learn at the same time.
This session is one of thirty sessions available through the Business Training Initiative, designed for small and rural business owners in Saskatchewan.
Fuelled by:
Community Futures and Prairies Rural Opportunities Fund 2.0.
Hosted By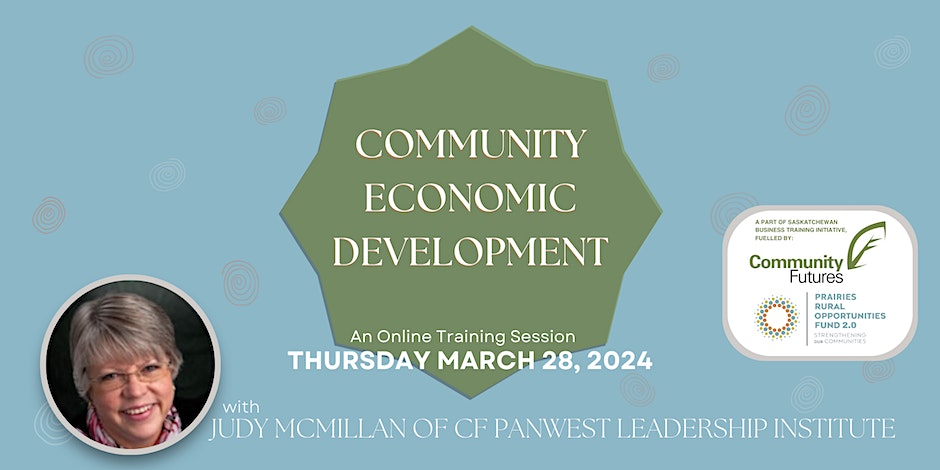 Register for Event