Letter the Lawn
My name is Zachary Smith and I started Letter the Lawn in January 2021 after seeing how colourful, custom lawn displays could help people connect and celebrate during COVID-19. Letter the Lawn offers a fun, creative way to spread cheer throughout Saskatoon and area, whether for birthdays, graduations, retirement parties, or any other occasion.
When we launched, we were missing some key parts of the business setup process. Luckily, SK Startup Institute helped us get licensed, assisted with hiring, and got us started with marketing.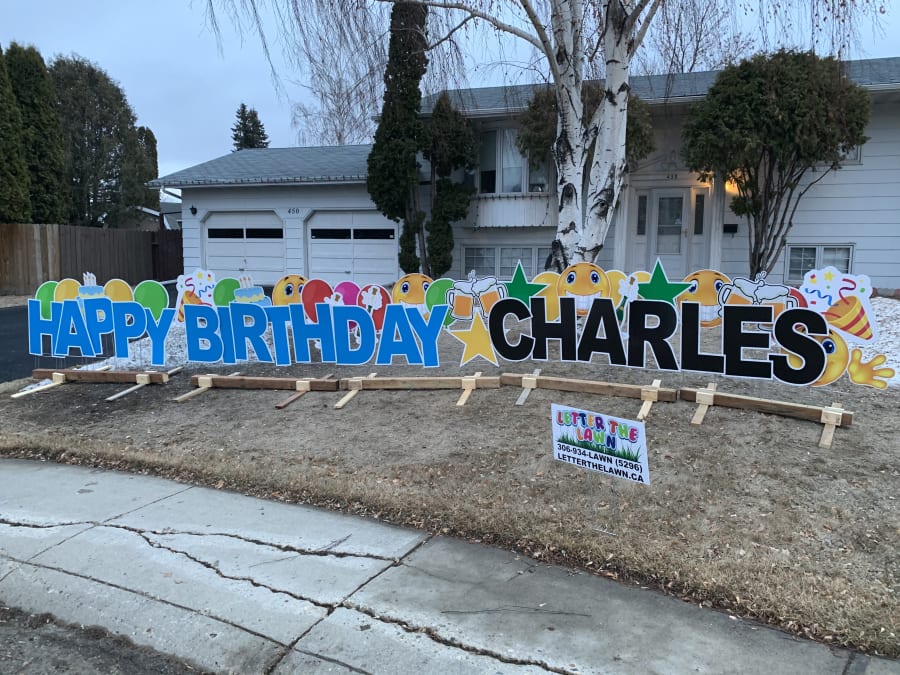 Letter the Lawn has grown extremely quickly and we are now seeking franchise partners across Saskatchewan, Manitoba, and Alberta. I am so glad we reached out to SK Startup Institute because now we're in the right position to manage our rapid growth as we take things to the next level through franchising, trademarking, and continuing to help our customers celebrate their friends, families, and colleagues.