Most Popular

PIC Investment Group Inc.
Learn more about your equity options and how PIC Investment Group can support you with a Board Governance strategy constructed around a competency model.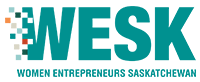 Women Entrepreneurs of Saskatchewan Inc.
WESK provides business advisory and support services, start-up, purchase and expansion lending, mentoring, networking, seminars/webinars and events.

Indigenous Works
Find prosperous partnerships with Indigenous people, businesses and communities and tap into the potential of inclusive relationships
Get your business on the SK Business Support Directory
Apply Today